Orange Snow Fence and Warning Barriers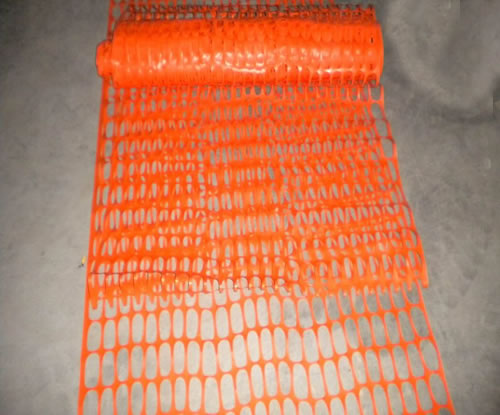 Orange Snow Barrier Fence can also be used as safety orange fence or warning barrier. This orange plastic snow fence is an economical fence with multiple uses.
Orange Snow Fence:
The main color is orange, designed for snow keeping or wind-resisting.
Installation and Material of Orange Snow Fence:
Orange Snow Fence is installed with steel fencing pins or star posts and provides a higher level of visibility and protection.
The barrier mesh is manufactured from high strength extruded polypropylene. It is U/V stabilised, re-usable, and conveniently bagged for protection and easy storage. The plastic barrier mesh is available in standard 1m high and 50m long rolls.
Orange fence adopts PE as major raw material with UV added in manufactured through plasticizing. It is featured with high strength, ageing resistance, anti-corrosion, softness and portability, and recycle.
Features: Orange Snow Barrier Fence are designed for higher visibility as well as greater wind-breaking strength. It is re-usable, rot resistant, UV resistant for durable usage, easy to install , remove and handle.

Orange Warning Barrier Fence:
Designed for sporting events and construction sites. Fence posts can be spaced for apart, no sharp edges, solid bands top and bottom, available in 50' or 100' rolls in orange, white or green.

Specification of Orange color plastic mesh warning barrier: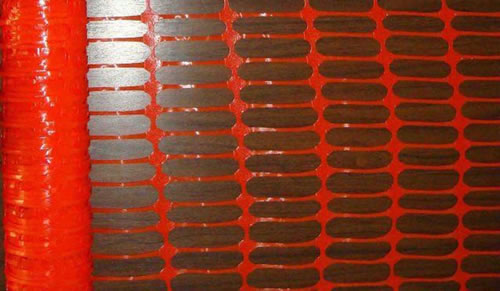 Material: Orange barrier made from High density polyethylene
Fence Width: 1M 1.2M 1.5M 1.8M 2.0M
Long: 30M, 50M
Mesh size in mm: 100x40, 80x40, 100x26, 90x26, 80x26, 70x26, 60x26, 80x45
Weight: 80g to 200gper square meter
Colour: Orange, black, green, blue
Ultraviolet Resistance: Fully stabilized
Temperature Range: -60 degrees F. to 180 degrees F