Plastic Tree Guard Fencing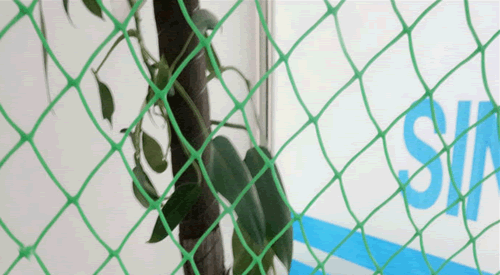 Green Color Plastic Tree Guard
Plastic Tree Guards Fixing and Installing:
Plastic tree fencing meshes are a rigid plastic grid mesh, excellent for protecting young trees from wind damage or foraging animals. They are very durable, very fast to install and remain presentable much longer than other forms of tree guard. Unlike earlier versions which had to be joined together, these Plastic Tree Guards are welded at one seam, and folded at the others. Flat packed for transport, they can be simply opened out and a stake inserted into the specially precut slits. A new style of rectangular hardwood stake is available with these guards (sold separately). The specially machined shape of these stakes prevent the guards from spinning around the stake and damaging the plant. The installation of these guards is quicker than any other tree guard available!

Basic Technical Information of Plastic Tree Guard Fencing Mesh:
Material: HDPE UV Stabilised
Opening: 5mm, 15mm, 45mm
Color: Green, black plastic garden mesh
Weight: 280-450g/m2
Width: 60, 90, 120, 150 and 180cm
Plastic Tree Guards are often used where aesthetics are important and on:
· Road sides
· Windy sites
· Cold areas
· High profile sites
· Rock soils
· Olive plantations
· Horticultural crops
· Housing developments
Plastic Tree Guards Features:
1. Tabbed to allow opening and closing and reuse;
2. The installation is simple: It requires only 1 long bamboo or long thin hardwood stake to secure and includes pre-cut slots for stake to slide through (stake not included).
3. Reusable and simpler to install - less labour cost.