Plastic Warning Barrier Fence
Plastic Warning Fencing Netting is used as safety fence or warning barrier for construction sites.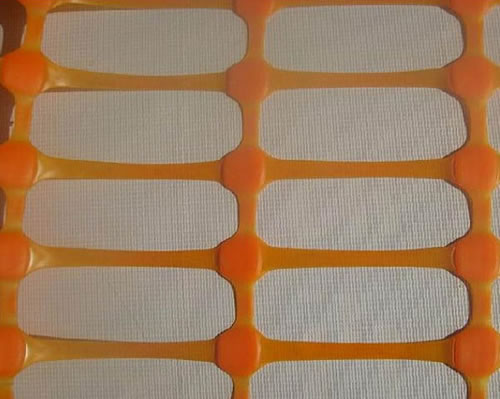 Plastic Mesh Warning Fencing in Orange Color, Extruded Rectangular Hole
Plastic Mesh for Warning Barriers:

Materials: HDPE (with U.V. stabilization)
Colors: Orange, orange red, green, yellow, blue or black.
Size: The main mesh is rectangular.
The usual roll sizes are: 1*50M, 1.2*50M, 1.22*30.48M (4'*100') and 1.22*45.72M (4'*150'). We can also have some other roll lengths for you as per customers' requirements.
Features: High strength, ageing resistance, anti-corrosion, softness, portability, and recycle
The product is made of HDPE With anti UV .It is used for waning application in the working site, road way, public zone etc.
Width: 0.6-2m
Plastic Warning Fence for Construction Sites: Technical Details:
Plastic Warning Fencing also knows as safety netting, it is durable, heavy duty plastic netting for use on scaffolding to protect pedestrians and traffic from falling debris. Additionally, this construction net allows air circulation and considerably reduces rain and wind penetration which improves the working environment for construction personnel.
Roll sizes:1 x 30m, 1 x 50m, 1.22 x 30m, 1.22 x 50m, 1.5 x 30.5m, 1.5 x 50m, 1.8 x 30.5m and 1.8 x 50m
Mesh size: 110×40mm, 100×40mm, 80×40mm, 70×40mm, 60×40mm, 110×26, 100×26mm, 90×26mm, 80×26mm, 70×26mm all available
Warning Fence Roll Length: 20-100m is all available
Fence Roll Width:1m,1.2m,1.22m, 1.5m, 1.8m
Specification for Plastic Warning Barrier Fence Mesh
Mesh opening
Width *length(mm)
Weight (g/ sm)
Roll Width(m)
Color
60*40
200/240
1
Orange/green/yellow
65*35
120-250
1/1.2
Orange/green/yellow
66*26
160
1/1.2
Orange/green/yellow
70*26
140-200
1/1.2
Orange/green/yellow
70*40
160-250
1/1.2
Orange/green/yellow
80*26
280
1
Orange/green/yellow
80*40
140-200
1/1.2
Orange/green/yellow
80*65
120-200
1/1.2
Orange/green/yellow
90*26
100-120
1/1.2
Orange/green/yellow
100*40
80-100
1/1.2
Orange/green/yellow
100*70
120-200
1/1.2
Orange/green/yellow
Other size are available according to your requirements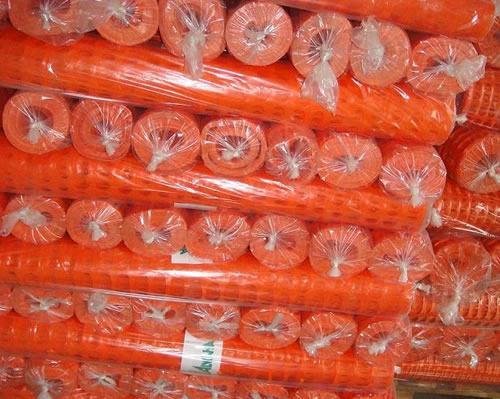 Plastic Warning Fencing Netting Packed in Rolls in PVC Film