Plastic Mesh Deer Control Fencing
What is Plastic Mesh Deer Control Fencing?
The plastic extruded mesh is used for deer control, called Plastic mesh deer control fencing. It is made from PP, PE. This fence can be used for garden, grass, plant, breeding animals and so on.
Color: white, black, green, etc.
Feature: corrosion-resisting , fine toughness, long lasting time
Plastic Mesh Deer Control Fencing is a high strength, light weight plastic netting with 50mm mesh holes. The plastic mesh is supplied on 1.8m x 100m rolls and weighs less than 15kg/roll. The mesh is easy to handle,quick t install and will offer a strong deer control barrier for many years.
Deer have a tendency to forage over large areas and this cost effective plastic mesh fencing offers an effective deer control barrier. The mesh fencing is fairly unobtrusive and therefore merges into its background.


Plastic Mesh with Black Colour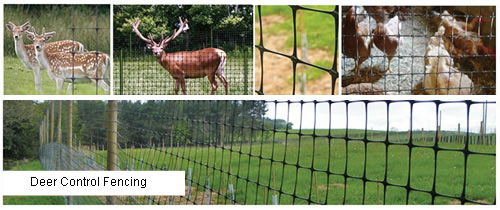 Plastic Mesh Deer Control Fencing